> Home > What to visit > Palaces and Monuments
Monumento ai Partigiani caduti
Asciano
PALACES AND MONUMENTS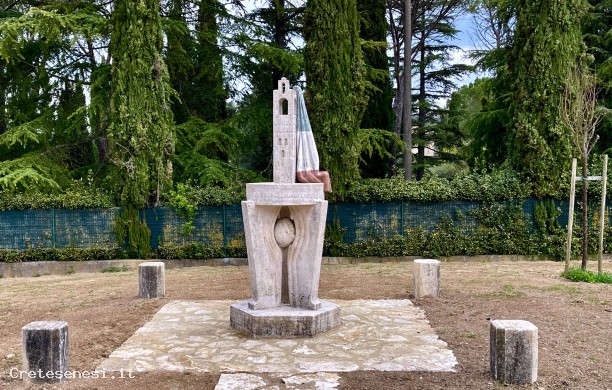 PHONE NUMBERS AND TIMES

Monumento ai Partigiani caduti
53041 Asciano, via Sant'Agata



Business card (vCard)
Monument to the Partisans of Asciano and their fallen. Its shape is significant of what happened in the approximately 18 days that were affected by the German retreat that involved our territory.
In fact, there were few and minor clashes between the Partisans, the Fascist Republicans and the Germans. The firefights engaged between the parties involved only one victim in the group of Partisans: Azelio Laschi, only 17 years old.
On the other hand, a particular heroic act was significant, carried out by some of them and which led to the saving of the Romanesque church of Sant'Agata and its tall bell tower from destruction. Thus we understand how the latter is represented in the central part of the monument and that from it unfolds a large tricolor flag that symbolizes the struggle for the liberation of Italy from the German invaders.
The work was carried out by a talented fellow citizen: Ampelio Rinaldi who was a stonemason by trade for a long time, but who was always a very good sculptor out of passion.
STAY

NEARBY
DINING & ENTERTAINMENT

NEARBY